Point to Point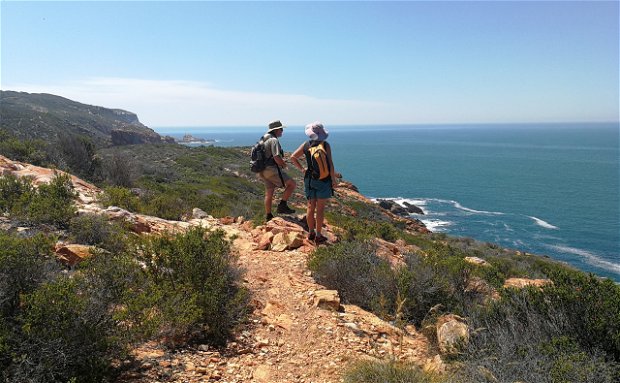 Please note that the tour must be booked in advance.
Cave Visits and Coastal Hike. Join us on a guided, one of a kind daytrip!  The experience begins by visiting the world renown archaeological cave sites at Pinnacle Point.  This is followed by a five hour hike, which includes a picnic stop, along the famous St. Blaize Trail with beautiful coastal views.  The experience ends at another important Stone Age archaeological cave site at the iconic Point of Mossel Bay.
Important Information: 
Point to Point starts promptly at 09h00 at the Pinnacle Point Golf Clubhouse.  The only access to Cave 13B is via a series of steep wooden stairways and boardwalks (some 200 stairs in each direction). The climb back up can be taxing unless you're mildly fit. The coastal contour hike is about 9 km in length with a slight gradient and its difficulty is rated as medium to easy.
This full day tour includes a picnic stop and one-way transport.  You need to bring a lunch pack, snacks & water, which can be purchased at the Pinnacle Point Clubhouse. For non-driving visitors we can arrange two way transport at extra cost. 
Your contribution: 
A portion of each person's  entry fee goes into a conservation fund for protecting and conserving the archaeological sites that we visit at Pinnacle Point. So every visitor is personally involved in the conservation of humanity's heritage at the Pinnacle Point Site Complex. 
At your expense, breakfast is available at the Pinnacle Point Club House Restaurant.